The memorial «To the Seamen who died in peacetime»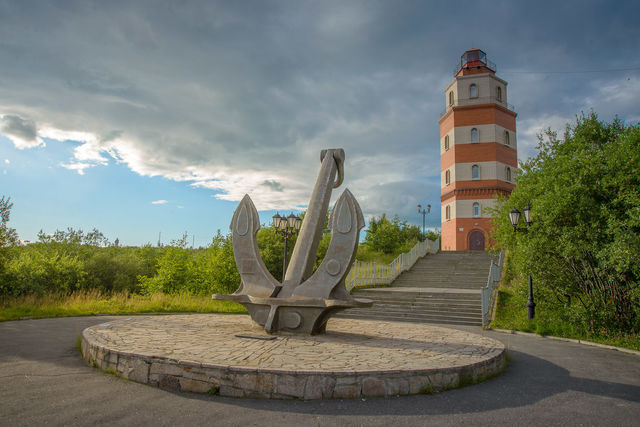 Location – Murmansk city, descent between Chelyuskintsev Street and Geroev Severomortsev Avenue
"To the Seamen who died in peacetime" - a memorial complex in the city of Murmansk. Architects of the memorial are N. Kireeva and N. Bogdanova. Memorial was opened in October 5, 2002.
Architectural dominant of the memorial complex is hexagonal tower lighthouse 17.5 m high. Wide marble staircase with viewpoints lead to the lighthouse on both sides.
On the upper platform there is Church of the Savior on Waters.
Near the lighthouse the ship anchor is set with the capsule with seawater planted beneath.
In the lighthouse on the ground floor there is open-room museum of memory. On the five walls of the museum there are memorial plates in the memory of sailors of different fleets who at sea in peacetime. There are books of condolence in the museum.